Why Michael?
What do you get with Michael the Facilitator?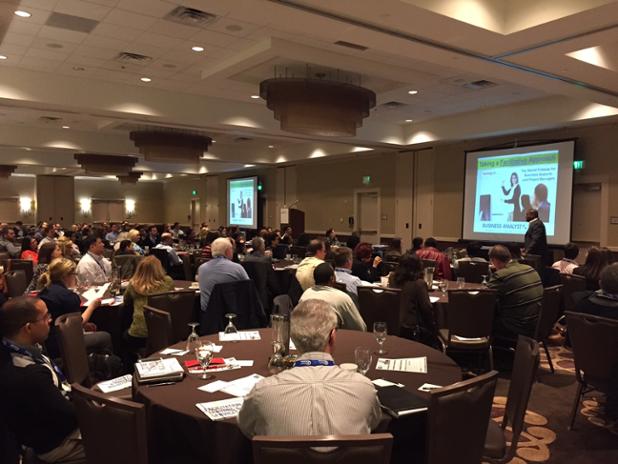 Impact!
While other speakers can make you feel good for a few hours or perhaps a day, Michael's presentations typically deliver long-term impact. Why? He doesn't stop at mere theory. He delivers practical strategies that solve real-world problems faced by leaders every day. The result: audience members walk away knowing what to do, how to do, and are committed to action because they understand why it is important.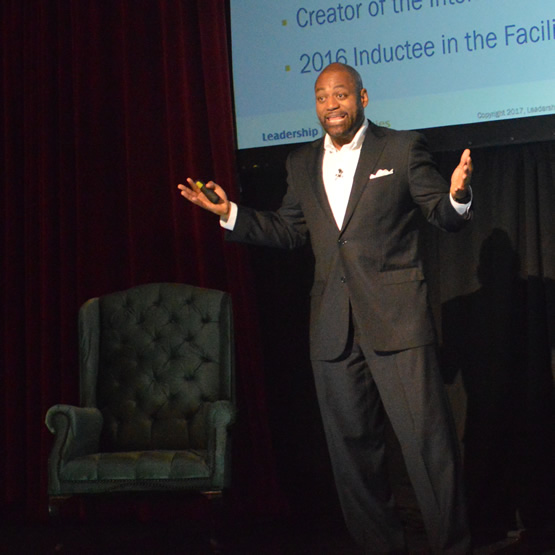 Dynamic!
The two words most frequently associated with Michael and his presentation style are dynamic and energetic. Starting with his rousing "Good Morning," your participants will be completely engaged by his energetic and uplifting style combined with his many powerful strategic insights. His gifted approach for facilitating large groups create a highly engaging, highly interactive, and highly impactful presentation. Your audience will appreciate how "the time just flew by" as they were so engaged the entire time!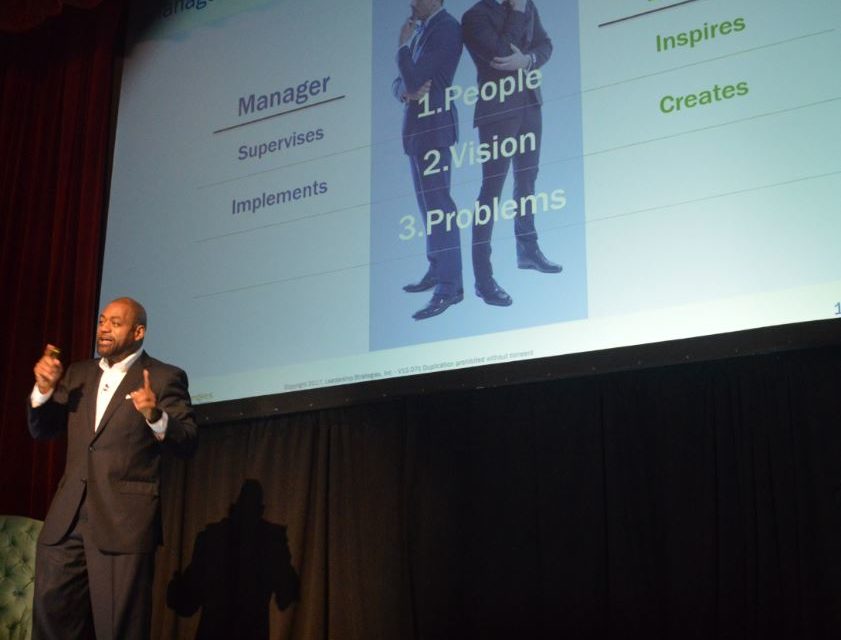 Interactive!
As a 2016 inductee into the International Facilitation Hall of Fame, Michael knows how to engage even the largest groups with his interactive presentation style. Using powerful engagement strategies such as brief encounters, dump-and-clump, group pre-questioning, and last person standing, he is able to maintain high levels of interaction throughout his presentations.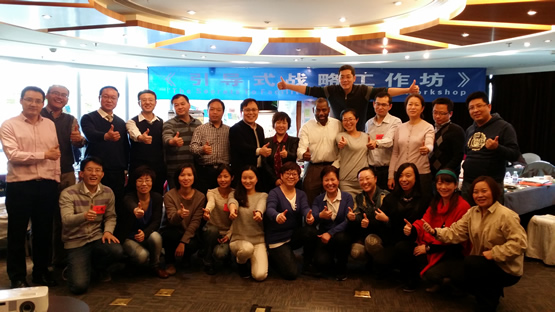 International!
Michael has presented in over 25 foreign destinations including Bangkok, Beijing, Brisbane, Geneva, Glasgow, Hamburg, Helsinki, Hong Kong, Istanbul, Jamaica, London, Melbourne, Milan, Moscow, the Netherlands, Oxford, Saint Petersburg, Saudi Arabia, Singapore, Stockholm, Sydney, Trinidad, Vienna, Warsaw, and Wellington.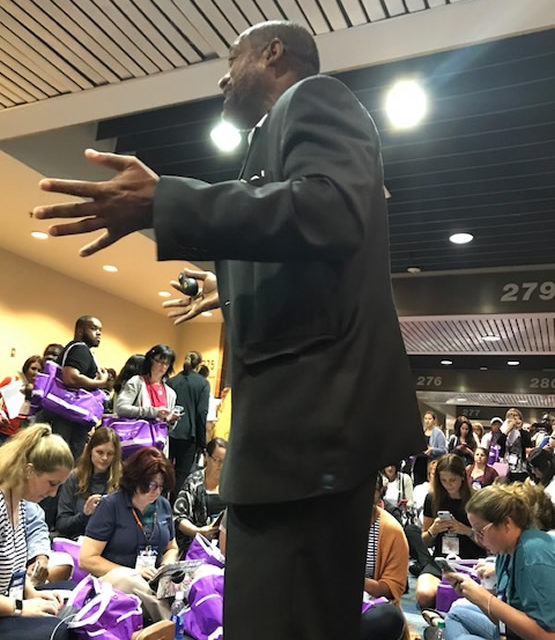 Committed!
The Society for Human Resources Management, Annual Conference and Exposition, New Orleans, June 2017.
What happens when, 15 minutes into your presentation, a tornado warning forces you to move out of your windows-filled presentation hall? While other presenters simply cancelled their presentations and packed up, Michael moved his entire audience of 300 into the hallway and continued his presentation as participants viewed his slides from their phones. Passersby stared in awe. As one audience member wrote on her evaluation: You present in the hallway!