Why Most Strategic Plans Fail and How to Prevent It
Comments are closed

Why Most Strategic Plans Fail and How to Prevent It Comments are closed
Overview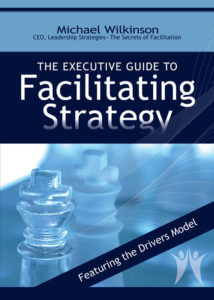 Why do so many strategic plans end up on a bookshelf with few, if any, of the key initiatives implemented?
In this dynamic, highly interactive session, the Managing Director of the largest facilitation company in the nation outlines for you the Drivers Model, a comprehensive and elegantly simple process for taking your team through strategy development. Business leaders will walk away with answers to the most common questions surrounding strategy:
Do I really need a strategic plan?
How does vision differ from mission?
What is the difference between goals and objectives?
How do I get buy-in and focus?
Why do so many strategic plans fail and how do I avoid mine becoming a casualty?
Along with the planning process, this session reveals ten common pitfalls that occur in strategic planning and arms participants with specific tools and techniques for avoiding them.
Agenda
The Strategic Planning Process
Why Most Plans Fail
The 10 Pitfalls and How to Avoid Them
Your Next Steps
Durations