Transforming Technical Experts into Trusted Advisors
Overview
How do you transform a team of technical experts into trusted advisors?
People with strong technical abilities all too often lack the softer people skills to be viewed as true partners and advisors to their clients. How many times have you seen technicians speak techno-babble leaving their audience even more confused? How many times have you seen clients get upset at a technician who didn't manage their expectations or didn't bother to ask questions about their business or seemed more interested in using the latest technology rather than understanding and addressing the client's real need?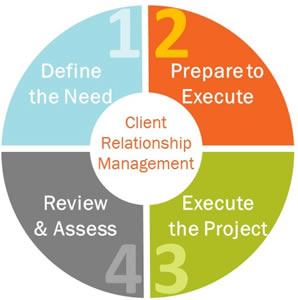 A trusted advisor knows the importance of relationship management and takes specific steps to build trust, understand the need, speak the client's language, manage expectations, and deliver on what is promised.
In this session, Michael Wilkinson, the author of the Facilitative Leader and The Secrets of Facilitation, and a former technical expert himself, provides a host of key strategies for transforming technical experts into trusted advisors.
Agenda Topics
Key topics include:
The Trusted Advisor
Relationship Management vs. Project Management
The 5 Cs of Trust
Defining the Need
*Speaking Your Clients Language
*Setting Expectations
*Managing Scope
*Recovering from Mistakes
*Making Recommendations
*Topics reserved for the full-day workshop
Durations
Keynote
Half-day
Full day